G-ZDD2CHGVM5
---
Product Name: Baby silicone sounding molar gloves

  Size: 100*70*40mm

 

Color: pink, green, orange, light blue, light green

 
Material: food grade silicone, PP sound film, anti-drop design knit net

 
Free of bisphenol A

 
The bad thing about your baby sucking your fingers:

(1) Bacterial invasion. There are bacteria on your baby's fingers, and you can't help but eat these "bad guys" when you eat your fingers. If you are catching up with your baby's lack of immunity at this time, you may have a gastrointestinal infection or other symptoms.

 

(2) affecting growth and facial deformation. When the baby eats a finger, the finger will produce upward, downward, forward, and backward external forces in the mouth. After sucking the thumb for a long time, during the growth and development of the baby, the normal growth of the upper and lower jaws will be disturbed, and the maxillary protrusion, mandibular retraction, and mouth malformation will gradually form. Causes the upper and lower front teeth to be inaccessible, affecting the bite of food. More important is to affect the appearance of the baby's appearance.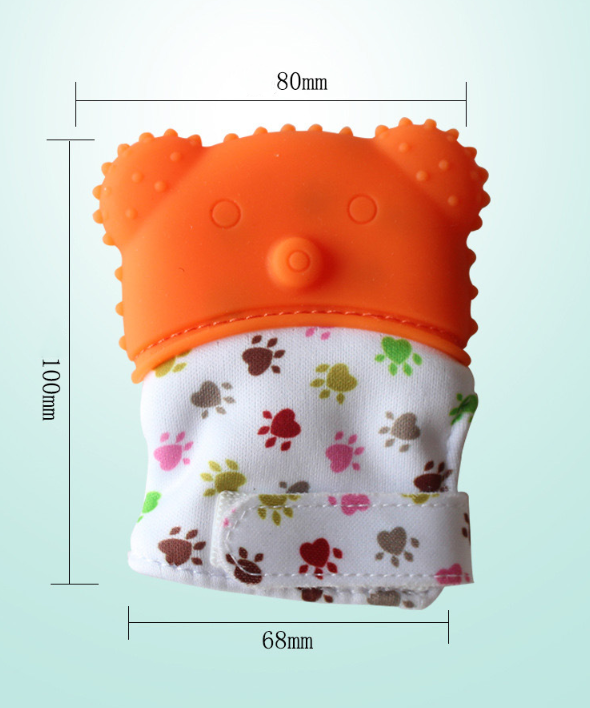 Product features and benefits


1. This product uses food grade silicone material, the mother can buy it with confidence, the baby is comfortable!

 

2, soft silicone material, can massage the gums, relieve tooth discomfort, help the baby's deciduous teeth grow up healthily.

 

3, a variety of candy-colored tooth gel can exercise your baby's visual chasing ability!

 

4, effectively help the baby to solve the habit of smashing things and biting the fingers, accompanying the baby to pass the oral sensitive period.
This section doesn't currently include any content. Add content to this section using the sidebar.